News & Events
Next Engagement
Thursday 14 July 2022 – Flint House Willingdon – 7.30 pm – 8.30 pm – Private function
Recent Engagements
Horam Fun Day – A few members posing with the Storm Troopers during a well earned break
26 April 2022 – Trevor Rood Principal Euphonium Player from 1979 to 2022
Trevor was one of the original founding members of Wealden Brass when it was formed in 1979. Since then, the band has been a very important part of his life. Apart from being an excellent euphonium player, Trevor was band Librarian and Treasurer for over 40 years. In addition, he also took responsibility for looking after the spare instruments in store and carrying out minor repairs when required. Never one to waste words unecessarily, you would always do well to heed his words of wisdom. He also volunteered with other band members to provide brass tuition at Hailsham Community College (HCC). As you can tell, Trevor was involved with practically all aspects of the band, helping build it to the success it is today. He will certainly be a hard act to follow and will be very much missed as a fine musician, a very hard working and dedicated member but above all, as a friend!
Presentation of the John Walter Cup, March 2022
After an enforced break due to COVID the band held it's 2022 AGM, the first fully attended in two years. At the AGM and in accordance with recent tradition, the John Walter Cup was awarded to the player that has shown the most improvement or made the most effort to improve their playing over the preceding year. This year the award has been presented to Abbi Taylor-Page who has shown great ability playing her Flugle Horn, taking on several solos all of which were handled with great skill and sounded lovely. Well done Abbi!
A New Year Message to Our Members, Their Families & Our Supporters
I wrote last year that 2020 was a strange banding year with no concerts at all and limited rehearsals and fortunately 2021 was much better.
Whilst rehearsals were limited due to a period of lockdown and the later period when 2 metre distancing was required, we did return to full rehearsals in May thanks to the support of Trinity Church at Willingdon and returned to Union Corner Hall, our usual home in July.
We were very pleased to have a full summer season again of fetes, an 1812 concert on Eastbourne bandstand in September, which was well attended, and our usual programme of Christmas concerts and carolling all of which was very well received.
During the year we welcomed several new members to the band which enabled us to fill outstanding vacancies and strengthen several sections of the band so overall, a very successful year despite the still challenging covid situation.
I wish you all a very Happy and Healthy 2022
David Padget, Musical Director
First Event of the Season – Nutley Fete, 26th June!!
Today we held our first concert of the year and what a day it was. The weather was perfect and the public attended in good numbers. Probably as relieved as we were of a return to some semblance of normality, albeit with the social distancing and sanitising that has now become a normal part of daily life for everyone. Many thanks to the organisers and our band members for making this such a memorable event.
VIRTUAL BLOW
Musicians throughout the UK have been affected by the lockdown regulations and the requirement for social distancing with rehearsals and concerts cancelled or postponed since March.
For our second virtual performance we have chosen "Paloma Blanca" (white dove in Spanish), composed by J Bouwens arranged Edrich Siebert, to remind everyone of Spanish holidays that they may have enjoyed in the past or may be able to have this summer.
It was a hit throughout Europe for the George Baker Selection in 1975 and the tune was also used by the Wurzels for their hit "I Am a Cider Drinker" the following year. Our video, expertly edited again by our trombonist, Simon Rudge, features the premier performance of the Wealden Brass formation dance team. Not quite strictly standard yet but who knows!
David Padget (Musical Director)
Thanks to Simon Rudge, one of our trombonists, Hailsham based Wealden Brass have put together this video with each musician playing their part at home in isolation with just a metronome beating time to keep the band together.
I hope you enjoy this piece by ABBA composed by Benny Andersson & Bjorn Ulvaeus and arranged by Steve Cortland.
David Padget (Musical Director)
Following the release of the music Simon was also interviewed by local radio station, BBC Radio Sussex. Listen to the interview
For a full list of events for 2022 please follow this link. Upcoming Events

NEW Wealden Brass CD – Released
Following hot on the heels of our first very successful CD, 'Wealden Brass At The Movies', we have now completed our second, "Wealden Brass – Unforgettable Brass Band Favourites" which is now available for sale. Tracks comprise well known themes and tunes including "Breezin' Down Broadway", "Unforgettable", "Zambezi", "Frolic for Trombones", the ever popular "Sussex by the Sea" and many more. – For full details, click on the CD cover opposite.
The History….
The band was formed in February 1979 and held its first practice at Vines Cross church on 6th March 1979. Starting with just six playing members, they were collectively known as Vines Cross Modern Brass.
In 1980 the band moved to Hailsham and began rehearsing at Marshland School. During that year, the band membership increased four-fold to twenty four members and the name was changed to Hailsham and Vines Cross Modern Brass.
In October 1982, the band moved to Union Corner Hall in Hawks Road, Hailsham and has rehearsed there ever since.
In 1997 the band changed its name to Wealden Brass and now regularly performs throughout East Sussex including Eastbourne Bandstand. The band has built up an enviable reputation for entertaining concerts under the musical directorship of Mr David Padget, who was elected into the post in 1998. The band continues to grow from strength to strength thanks to the enthusiasm and dedication of each and every member (and the loyal support of the public of course) and looks forward to providing another season of entertainment.
Charity Work
The band carries out a great deal of charity work in helping to raise money for good causes.
Some of the beneficiaries include:
Hailsham RAFA Association
St Mary's Church (Hailsham)
Anthony Nolan
Demelza
Membership
We have regular attendance at our practices in the Union Corner Hall, with approximately 26-30 members. Two of these are founder members.
Even though our membership is strong, we have vacancies that we would like to fill and we are always on the lookout for talented musicians to join us.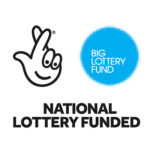 In 2008 we received some Lottery funding in the Awards for All programme, which was used to buy four instruments. We have a selection of spare instruments available to lend to get new players started.
In fact, you don't even need to be able to play to join our group. One of our members is a qualified music teacher and will help you to get started.
Celebrations
In 2004 the band celebrated its silver anniversary with a concert in the Hailsham Community Hall, followed by a reception for the friends, supporters, former members and other alumni, including the long-suffering family and friends who do so much to support and assist the musicians.
The band has a very friendly atmosphere and every excuse is taken to have cake and drinks after a rehearsal to celebrate.
Come and join us
If you are interested in joining Wealden Brass, please contact our secretary Caroline Haylor on (01323) 843753. You can also call or E mail Caroline if you would like Wealden Brass to play at your event/concert. You can also email us for more information by contacting any of the following committee members:
Secretary: Caroline Haylor: secretary@wealdenbrass.co.uk
Treasurer: Brendan Harris: treasurer@wealdenbrass.co.uk
Musical Director: David Padget: md@wealdenbrass.co.uk