News & Upcoming Events
Following hot on the heels of our first very successful CD, 'Wealden Brass At The Movies', we have now completed our second, "Wealden Brass – Unforgettable Brass Band Favourites" which is now available for sale. Tracks comprise well known themes and tunes including "Breezin' Down Broadway", "Unforgettable", "Zambezi", "Frolic for Trombones", the ever popular "Sussex by the Sea" and many more. – For full details, click on the CD cover opposite.
For a full list of events supported by Wealden Brass in 2018, follow this link
Opening 2018 – RAF Centenary Concert
Wealden Brass will be getting the new season off to a flying start with a concert being held to celebrate the centenary of the formation of the Royal Air Force. Featuring Wealden Brass Senior and Junior sections as well as the Hailsham Community College (HCC) Ensemble and Orchestra, the music will have a distinctly aeronautical flavour. Featuring 'Those Magnificent Men', '633 Squadron', 'The Dam Busters' as well as more modern pieces and some ever popular wartime classics, there is sure to be something to cater for every taste. Entry will be by programme priced at £7, Children (under 16) £4 and will include complimentary refreshments during the interval. So if you would like to spend a pleasant afternoon listening to music at the Hailsham Community Hall, Vicarage Lane, why not come and join us?
Copies of our new CD "Wealden Brass – Unforgettable Brass Band Favourites" will also be on sale for £7.00.
The History
The band was formed in February 1979 and held its first practice at Vines Cross church on 6th March 1979. Starting with just six playing members, they were collectively known as Vines Cross Modern Brass.
In 1980 the band moved to Hailsham and began rehearsing at Marshland School. During that year, the band membership increased four-fold to twenty four members and the name was changed to Hailsham and Vines Cross Modern Brass.
In October 1982, the band moved to Union Corner Hall in Hawks Road, Hailsham and has rehearsed there ever since.
In 1997 the band changed its name to Wealden Brass and now regularly performs throughout East Sussex including Eastbourne Bandstand. The band has built up an enviable reputation for entertaining concerts under the musical directorship of Mr David Padget, who was elected into the post in 1998. The band continues to grow from strength to strength thanks to the enthusiasm and dedication of each and every member (and the loyal support of the public of course) and looks forward to providing another season of entertainment.
Charity Work
The band carries out a great deal of charity work in helping to raise money for good causes.
Some of the beneficiaries include:
Hailsham RAFA Association
St Mary's Church (Hailsham)
Anthony Nolan
Demelza
Membership
We have regular attendance at our practices in the Union Corner Hall, with approximately 26-30 members. Three of these are founder members.
Even though our membership is strong, we have vacancies that we would like to fill and we are always on the lookout for talented musicians to join us.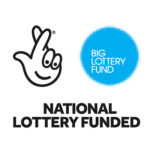 In 2008 we received some Lottery funding in the Awards for All programme, which was used to buy four instruments. We have a selection of spare instruments available to lend to get new players started. We have a junior group that meets every Tuesday at 7.15 pm, to prepare beginners for the main band.
In fact, you don't even need to be able to play to join our group. One of our members is a qualified music teacher and will help you to get started.
Celebrations
In 2004 the band celebrated its silver anniversary with a concert in the Hailsham Community Hall, followed by a reception for the friends, supporters, former members and other alumni, including the long-suffering family and friends who do so much to support and assist the musicians.
The band has a very friendly atmosphere and every excuse is taken to have cake and drinks after a rehearsal to celebrate.
Come and join us…
If you are interested in joining Wealden Brass, please contact our secretary Caroline Haylor on (01323) 843753. You can also call or E mail Caroline if you would like Wealden Brass to play at your event/concert. You can also email us for more information, by contacting any of the following committee members:
Secretary: Caroline Haylor: secretary@wealdenbrass.co.uk
Treasurer: Trevor Rood: treasurer@wealdenbrass.co.uk
Musical Director: David Padget: md@wealdenbrass.co.uk